Meet the team - independently owned and operated
Our experienced team put our clients first, delivering excellent value for money coupled with a technical, yet friendly, bespoke service.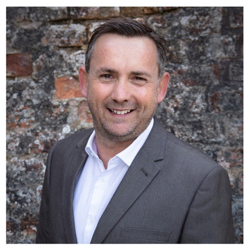 PETER JONES
MANAGING DIRECTOR
TEL | 07985 141462
EMAIL | peter.jones@ssaspractitioner.com
Peter brings over 20 years SSAS industry experience to his leadership role at SSAS Practitioner.com. Following successful tenures as a Pensions Consultant at two prominent SSAS providers Peter established SSAS Practitioner.com in 2009.
Today the company has over £350m under management, providing excellent value, fully-flexible SSASs to a broad range of UK business clients.
Peter looks to continue SSAS Practitioner.com's organic growth, holding dear the company's core values of flexibility, excellent customer service, and value, whilst managing to avoid much of the red tape that is often associated with larger SSAS providers. Peter believes that the high levels of commitment and service provided by our excellent staff is evidenced by SSAS Practitioner.com's impressive year-on-year growth.
SSAS Practitioner.com is independently owned. Peter believes that retaining this autonomous status is key to our continued commitment to provide a high-level, good-value SSAS service for clients and their advisers.
Peter lives with his wife and two young children in Leicestershire, and holds a degree in Economics and various industry qualifications.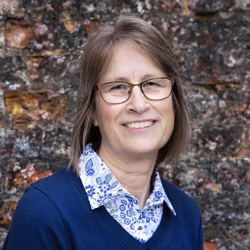 ANN STURMAN
DIRECTOR & PENSIONS CONSULTANT
TEL | 07734 713952
EMAIL | ann.sturman@ssaspractitioner.com
Ann has worked within Financial Services since 1976. Her career started in the Banking Sector where she worked for 30 years focussing on mortgage lending and personal financial management. She then moved into the Pensions sector and specifically worked with SIPP and SSAS Pension Schemes gaining knowledge and expertise in all areas of Pension Administration whilst specialising in property purchases and management.
Ann can advise on all aspects of SSAS Administration including scheme establishment, funding and contribution limits, retirement and death benefits, and investments including loanbacks, property purchase, and borrowing.
Ann joined SSAS Practitioner in September 2015, was appointed as a director in March 2021, and is committed to delivering a first class customer service indicative of the company ethos.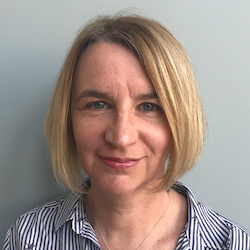 NICHOLA DAX
PENSIONS CONSULTANT
TEL | 07838 140125
EMAIL | nichola.dax@ssaspractitioner.com
Nichola started work in the pensions industry in July 1985, working for an insurance company called Equity and Law (now Axa). She subsequently worked for two specialist SSAS providers over a period of 27 years and for the last three years has worked as a paraplanner for an IFA firm. She brings a wealth of SSAS knowledge to the business, is qualified as an associate of the CII, and wishes to utilise her technical knowledge in SSAS's to achieve where possible the outcomes that client's desire. Nichola joined the team in April 2020.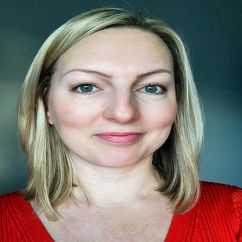 KATE WATTAM
PENSIONS CONSULTANT
TEL | 07436 712 603
EMAIL | kate.wattam@ssaspractitioner.com
Kate has worked in the financial services industry for 17 years and began her career in SIPP and SSAS administration back in 2006. After spending a decade working for a large corporate provider, Kate has spent her recent years working for a financial planning firm as a paraplanner, and she has now bought this valid experience to SSAS Practitioner.  Kate joined the team in January 2022.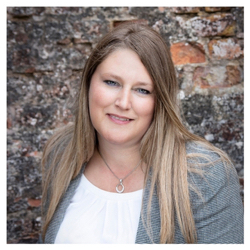 RITA HILL
NEW BUSINESS MANAGER
TEL | 07795 514095
EMAIL | rita.hill@ssaspractitioner.com
Rita has worked in the Financial Services industry since leaving full-time education and joined SSAS Practitioner.com in July 2014, having had over 15 years of experience administering pensions. She holds the Certificate in Financial Services Level 3 for the Chartered Insurance Institute and is entitled to use the designatory letters Cert CII (FS).  Rita is the company's New Business Manager and utilises her extensive knowledge of SSASs to help Scheme Administrators deal with setting up new schemes.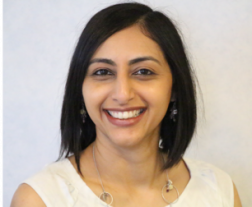 KAM HAYRE
OFFICE MANAGER
TEL | 07311 632214
EMAIL kam.hayre@ssaspractitioner.com
Kam has worked in the Financial Sector for over 18 years and has gained a vast amount of experience in SIPP and SSAS Administration.    Kam joined SSAS Practitioner.com in January 2021 and is dedicated to providing the efficient, client focused service expected.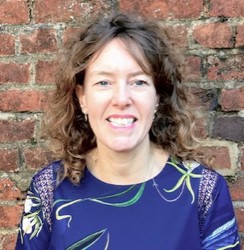 JO KILGALLEN
SENIOR ADMINISTRATOR
TEL | 07756 678576
EMAIL | joanne.kilgallen@ssaspractitioner.com
Jo has worked in the pensions sector for the last 23 years, focusing on Small Self Administered Schemes. Jo has a vast experience of all aspects of SSAS administration and joined SSAS Practitioner.com in February 2019 focusing on providing the high level of service our customers expect.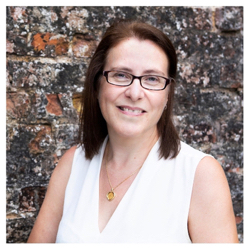 DEBBIE CROSSLAND
SENIOR ADMINISTRATOR
TEL | 07841 906662
EMAIL | debbie.crossland@ssaspractitioner.com
Debbie has worked in the Financial Services sector for over 26 years. Her career started when she worked for a small Friendly Society dealing with all types of insurance products. She then moved to the more specialised pension sector dealing with SSAS and SIPP in 2000 where she has gained knowledge and expertise in all areas of Pension Administration.
Debbie joined SSAS Practitioner.com in October 2016.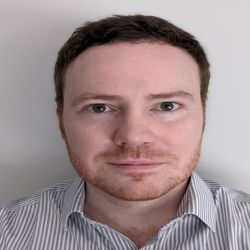 MARK KERNAGHAN
SENIOR ADMINISTRATOR
TEL | 07553 708741
EMAIL | mark.kernaghan@ssaspractitioner.com
Mark has worked in the Financial Services industry since 2007 and has spent the last 14 years working at two of Belfast's leading Independent Financial Advisory firms.  During this time Mark has held various positions including Group Pensions Administrator, Financial Planning Administrator, Automatic Enrolment Specialist and since 2016 has gained valuable SSAS knowledge and experience working as a SSAS Technician.
Mark joined SSAS Practitioner in February 2022 and aims to provide our clients with a friendly, focused and high level of customer service.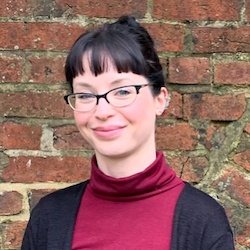 LAURA BELL
SSAS ADMINISTRATOR AND PROFESSIONAL PARTNER LIAISON
TEL | 07308 141983
EMAIL | laura.bell@ssaspractitioner.com
Since leaving university, Laura has worked at legal firms dealing with commercial property transactions and latterly comes from a background of SIPP and SSAS administration. Laura believes in delivering a friendly, efficient service and having joined SSAS Practitioner.com in December 2019, welcomes being part of a customer focused team.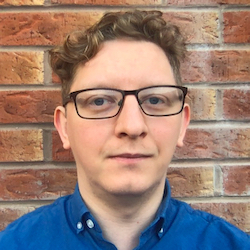 LEWIS CLARK
SSAS ADMINISTRATOR
TEL | 0116 218 3217
EMAIL | lewis.clark@ssaspractitioner.com
Soon after graduating from University Lewis began his SSAS career. Having over 7 years experience gained in all aspects of SSAS administration Lewis joined SSAS Practitioner in September 2020, aiming to provide the efficient and comprehensive service our clients expect.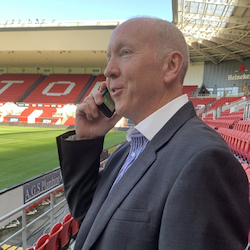 ANDREW TOBIN
BUSINESS DEVELOPMENT MANAGER
TEL | 07979 282460
EMAIL | andrew.tobin@ssaspractitioner.com
Andrew has worked in Financial Services since the mid 1980s. Over the past 20 years Andrew has specialised in SSAS pensions for SME owner managers. He is vastly experienced in the self-investment of pension funds, often for commercial property purchase, or SSAS loanback for business funding. He has set up or taken over literally hundreds of SSAS pensions, and dealt with a multitude of different SSAS Trustee companies, over the years.
 
Andrew's huge level of SSAS experience has proved extremely helpful to prospective clients in making informed decisions on choosing a SSAS provider, based on great service and low fees. He would welcome any request for an exploratory chat or second opinion. 
 
Andrew is committed to delivering a top class customer service in-line with the company ethos. He likes to see a SSAS being used correctly and constructively. Outside of work, Andrew enjoys the great outdoors, sunshine, rugby, rock climbing, tasty cooking, Rioja and real ale.
---